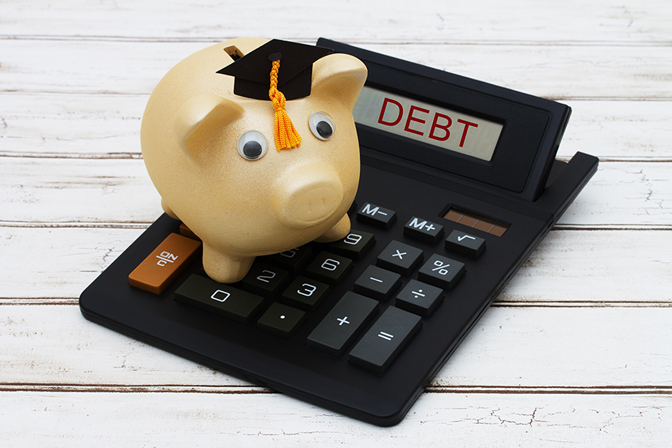 https://www.wsj.com/articles/financially-hobbled-for-life-the-elite-masters-degrees-that-dont-pay-off-11625752773
Incredible a massive amount of debt taking on by aspiring filmmakers yet Columbia University and other Ivy League for-profit schools leave their students mired in debt with minimal employment prospects. Even the thought of them producing their own films for the amount of money could have invested into digital media they could have produced that on YouTube or any other video platform years ago. Seems that there was massive poor financial planning that just started with the parents and their k-12 schools hard-working tax paying America should not be subsidizing artistic dreams when wealthy colleges with billions of dollars in endowments should be able to pay off all this student loan debt…..with money left over! Oh yeah we hear talk about "social justice" well here is an example. This is what you get from these liberal left-wing universities they're all talk and no action when it comes to assisting those most in need so they can pursue their dreams. I could understand if they were doctors or engineers or stem because there would be a high return on investment instead the colleges have used these young folks to bolster their for-profit programs while continuing to market these are no different than the for-profit programs that were put out that were put out of business by our vice president in fact their numbers are worse these are actually de facto for profit colleges 1990s and early 2000s that deployed innovative technologies that are now mainstream in universities around the world that have prayed on young people that are expense. MFAs, MFs that's short for you guess it….
You know I attended a generic university I got 3 degrees like insurance thinking I would be secure with more degrees means low likelyhood of being laid-off but that was not to be my career the opposite I was laid-off numerous times yet each time I had to refine and hone my skills if I have made it this far in my career. I had to continually be learning within days to prepare for my courses people rarely ask me for my certificates or degrees.
How can the Joe Biden administration forgive student loan debt for these hapless young people. Columbia University needs to pay off these student debts not leave it to the non-degreed taxpayer.