Needcollegehelp is a website dedicated to students, parents and the community who want the best information when it comes to selecting a college or career.
In the future I hope to add a game component and other items like a contest on college and career choice. Please add your comments on your experiences navigating college and career goals.
I possess extensive higher education experience having attending community college for FREE and graduating with three college degrees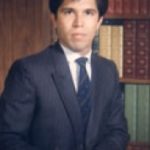 from Cal State University Los Angeles minimal student loan debt ($4,300 I used it for a summer trip!)  I worked and paid my way through college my parents did not take out a loan for my BA and MA degrees in Latin American Studies  I mean although I had two degrees in the 1990s I possessed no real discernible skills so a friend said I needed a practical degree in an emerging field so he (Eric thanks) recommended a second master degree in Education with a Computer Education and Technology Leadership  that was 2002. It was paid for with a state grant the California Equity Fellowship money and yes student loans but today would not get you a year at a Cal State or UC school!
Bad enough that earlier I completed a Certificate in Financial Planning
from UCLA Extension yet I was hesistant to take a position in the then burgeoning financial services industry heck I had seen Oliver Stone's Wall Street and Glengarry Glen Ross a commission oriented approach never appealed to my personality back then I was always for an open transparent fee-based system that is currently part of the new federal government financial services rules.
A teaching career was more like an insurance policy if there was an economic downturn I could turn to my California teaching credential with three authorizations-Social Studies, Computer Concepts and Applications, Intro to Business this was back in 2004!  If I could not teach US History at least I could train students on Microsoft and Adobe applications.